Coach's Corner & Fighter up Dates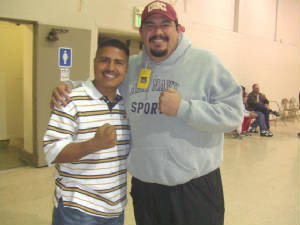 Me and Former IBF Champ Robert Garcia

"I can accept failure, but I can't accept not trying".

    Michael Jordan

HERE IS A LITTLE KNOWN FACT

Muhammad Ali (Cassius Clay) Won his pro debut with a 6 round UD over Tunney Hunsaker in 10/29/1960

( BUT DID YOU KNOW ) Tunney Hunsker was the police chief of Fayetteville, West Virginia From 1960 to 1963.

                                                                                  Glendale Boxing Show

We took four boxers to the Glendale show where the Temperature was over 100 degrees.   Three of our boxers competed. Gerardo started things off for us with an exciting one.  Gerardo put his opponent on the canvas in the first round with an over hand right and going on to his first win and a great start.   Great job Gerardo.  John was up next and it was a tough fight. John came out with a victory on a doctor stoppage, and went on to be voted BEST BOXER of the show. Good job John.   German was the last fight on the card and closed the show for us. German was great in his first fight and won on a referree stoppage and pulling out a sweep for us. It was a successful day for the team. 

Special thanks to Glendale Boxing for a great show. 

          Train Hard,   Fight Harder.

     ONLY THE REAL DEAL WINS!!

                                     Lompoc Boxing Show    

                                   Zlatko Ledic vs C. Spurde

Zlatko ( Z ) fought C. Spurde from Santa Barbara. The two fighters got down to business right away in what was a crowd pleasing fight for all 3 rounds. The crowd let the two fighters know it at the end of the fight.  Z won on Points.

                               Boxing Show in Oxnard, Ca      

                                Zlatko Ledic vs Jorge Lopez

Z started out strong in the First round and let his Opponent Lopez come back in the Second round, but Z closed the door in the third finishing strong just like the first round. Z won on points.

                       Private Boxing Show Los Angeles, Ca

                            Zlatko vs Cedric Jones

Zlatko was invited to a show and matched up with a tough opponent. Cedric Jones is a hard hitting right hander from Pasadena Ca. Zlatko and Cedric wasted no time and started dropping dogs right from the start.  The fight was non-stop from bell to bell with Cedric blinking first, as Zlatko dropped a hard combination that rocked Cedric. The crowd went wild anticipating a knockout. Zlatko turned up the heat trying to get the knockout when the bell sounded bringing an end to the last round. Everyone gave the fighters their approval with a standing ovation and cheers.  Z won on points.

       Zlatko was invited to join the LA Boxing Team and fight in Canada from 3/19-3/21.

         We are preparing for CA Golden Gloves as well as the Canadian Golden Gloves.

                 Zlatko Ledic vs Brad Soanes

                Canadians Golden Gloves Champion,  3/21/2010

Brad Soanes came out strong and looked like he wanted to end it early. Zlatko stayed calm and countered Soanes with some hard shots. Zlatko controlled the fight from the 2nd round until the end of the fight, not allowing Soanes to gain any momentum. Zlatko had the fight well in hand and cruising to a convincing win. Great Job Z.

    Zlatko vs Aaron Coley

     California Golden Gloves Champion 4/3/2010

Zlatko took control early in this one, pressuring from the opening bell. Coley tried to hold Z to stop the onslaught, but was warned by the ref several times. In the 2nd round Z started with combinations and stunned Coley with a hard straight left. Coley continued to hold Z, even after  the ref took a point away. In the 3rd round Z was in total control, Coley could not keep Z from dropping his combinations. The ref took another point away and was forced to stop the bout after taking a 3rd point away from Coley.  Zlatko wins by DQ.  

Zlatko will represent California in the National Golden Gloves Championship Tournament in Little Rock, Arkansas on May 3rd through May 8th, 2010.

MOST-----------RECENT--------------FIGHT----------------NEWS

Boxing helps you overcome fear. It doesn't mean that boxing will take away fear completely, but will teach you to live and function well within that fear.

Cus D'Amato

Legendary  Boxing  Trainer

2010 National Golden Gloves Tournament of Champions

      Marcos Browne, New York vs Zlatko Ledic, California

Zlatko worked so hard for the Golden Gloves Tournament. Zlatko got a difficult first round draw in Marcos Browne of New York currently ranked 8th in the United States. Zlatko lost a close decision and the crowd let the judges know it.

    Salvador Vaca vs Zlatko Ledic

    Solvang Boxing Show

Although Zlatko had a minor set back at Golden Gloves we went back to work and Zlatko came out with a win over a hard hitting opponent Salvador Vaca.  The crowd was in this one from the opening bell as the two exchanged hard shots. The 2nd round started the same and Z started to pull way with a series of combinations and hard body shots. The 3dr round was no letting up for Z as he poured it on giving  Salvador no other option but to hold on leading to the ref to make several warnings as the fight and the round came to an end. Zlatko wins the fight by unanimous decision.

Reese Bennett vs Zlatko Ledic at The Rock Boxing Show

Z was in for a good fight with Bennett, the first round was a good one not much feeling out going on in this fight as the two went to work right away. The first round was even as both fighters had their moments as the bell rang to end the first round. The second round was Z's, as Bennett got caught with a hard combination and received a standing eight count. Z continued to press Bennett in the third round as Z settled in and was getting in to his groove. Z countered with hard punches and finished the 3rd round strong. 

Zlatko wins the fight by unanimous decision.

John Avalos vs Oscar Mendoza

  Santa Maria Boxing show

John did a great job with a tough and hard hitting opponent Mendoza of the Santa Maria Boxing Club. John won the fight by unanimous decision.

"Without disappointment you can never appreciate victory"Movie Quote:

Gone in Sixty Seconds

2011 CALIFORNIA GOLDEN GLOVES

Zlatko entered the Golden Gloves tournament as one of the favorite to represent California in the NATIONAL GOLDEN GLOVES CHAMPIONSHIPS TO BE HELD ON APRIL 24-30, 2011 AT INDIANAPOLIS, INDIANA. With a first round bye Z was scheduled to fight a hard hitting fighter name Malcolm McAllister in the semi-finals but McAllister was unable to make weight and Z won by walk over. In the finals Z had another tough opponent a slick boxer name Sarkis Petrossian. Z overwhelmed Petrossian in the later rounds to win the California Southern Section Championship by Decision.

2011 STATE OF CALIFORNIA GOLDEN GLOVES CHAMPIONSHIP

                                 178lbs Match in Vacaville, CA. 4/2/11

RUBEN MENDOZA (TULARE ATHLETIC CLUB) VS. ZLATKO LEDIC (REAL DEAL BOXING)

This fight was a barn burner. Mendoza came out strong in the first round fighting from the inside as the both of them fought the whole round toe to toe. The first half of the 2nd round was no different; the two fighters stood toe to toe as the fans approved and cheered, by the last half of the 2nd round Mendoza started to tire and Zlatko caught fire and a second wind. The 3rd round was a battle of stamina Mendoza was backing up for the first time in the fight and Zlatko poured it on forcing Mendoza to be warned for holding by the ref and as the round came to an end the two fighters shook hands as they both knew that they put on a great show. Zlatko wins by a 3-2 decision and goes on to represent California in the National Golden Gloves. Mendoza is a tough one who is one to look out for. Good luck Mendoza see you at the next tournament.

  NATIONAL GOLDEN GLOVES CHAMPIONSHIPS,, INDIANAPOLIS, INDIANA.  

Ziatko Ledic loss to Corey Richards of Texas in what was a controversial decision. Zlatko controlled the fight for all 3 rounds not letting Richards get off, but the judges had the score the other way. I guess better luck next time Z. 

                          Adidas National Boxing Tournament Oxnard, CA

                                           Zlatko Ledic vs Robert Brant

Zlatko had the to bring his A game for this fight knowing that his opponent is Robert Brant the #2 ranked fighter in the United States. Great fight from the start, Zlatko come out strong and pressured Brant from the start , he did not let Brant get set to throw any of his punches and when he did Brant had to do so on the run. Zlatko lost a very close decision 3-2 Judge score, it could have gone either way. I ask to see the score cards and this is how close it was.

                                      3-2 Judge Decision for Robert Brant over Zlatko Ledic

                           Judge #1 ( 17-11 ) for Zlatko, Judge #2 ( 15-14 ) for Brant, Judge #3 ( 9-8 ) for Brant,

                                                   Judge #4 ( 10-9 ) for Brant,   Judge #5 ( 15-8 ) for Zlatko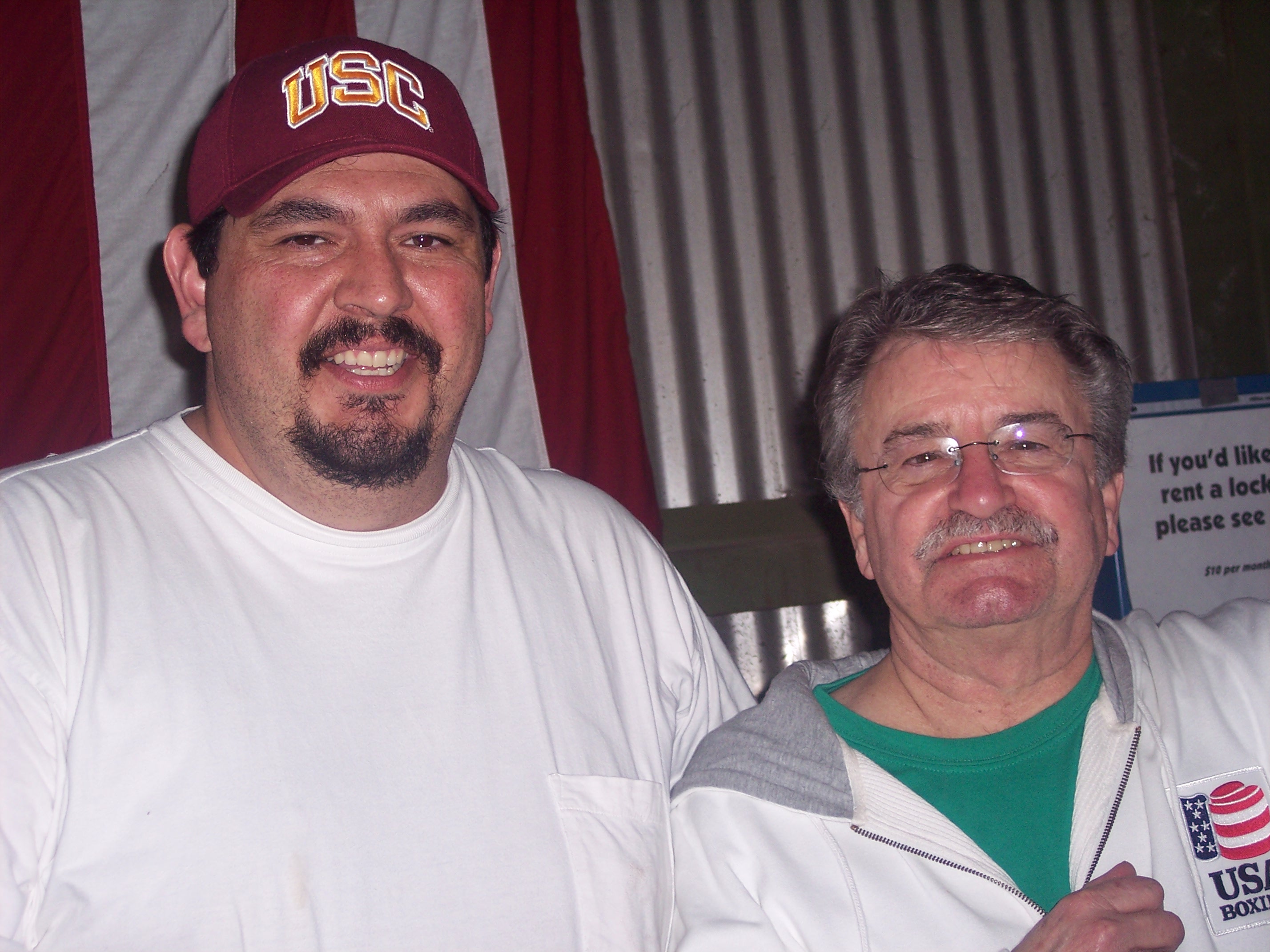 Zlatko Ledic received first round bye and will compete on Tuesday 28th

                                          Zlatko Ledic, dec. Ryan Riley, Van Buren, Az., 22-13

                                           Zlatko Ledic vs Malcolm McAllister  (Z loss 21-18)

                                         Vicky Perez wins the 2012 U.S. National Championship

                                                               Vicky wins her 4th title in 6 years

                                                                  What's Next

                                             California Golden Gloves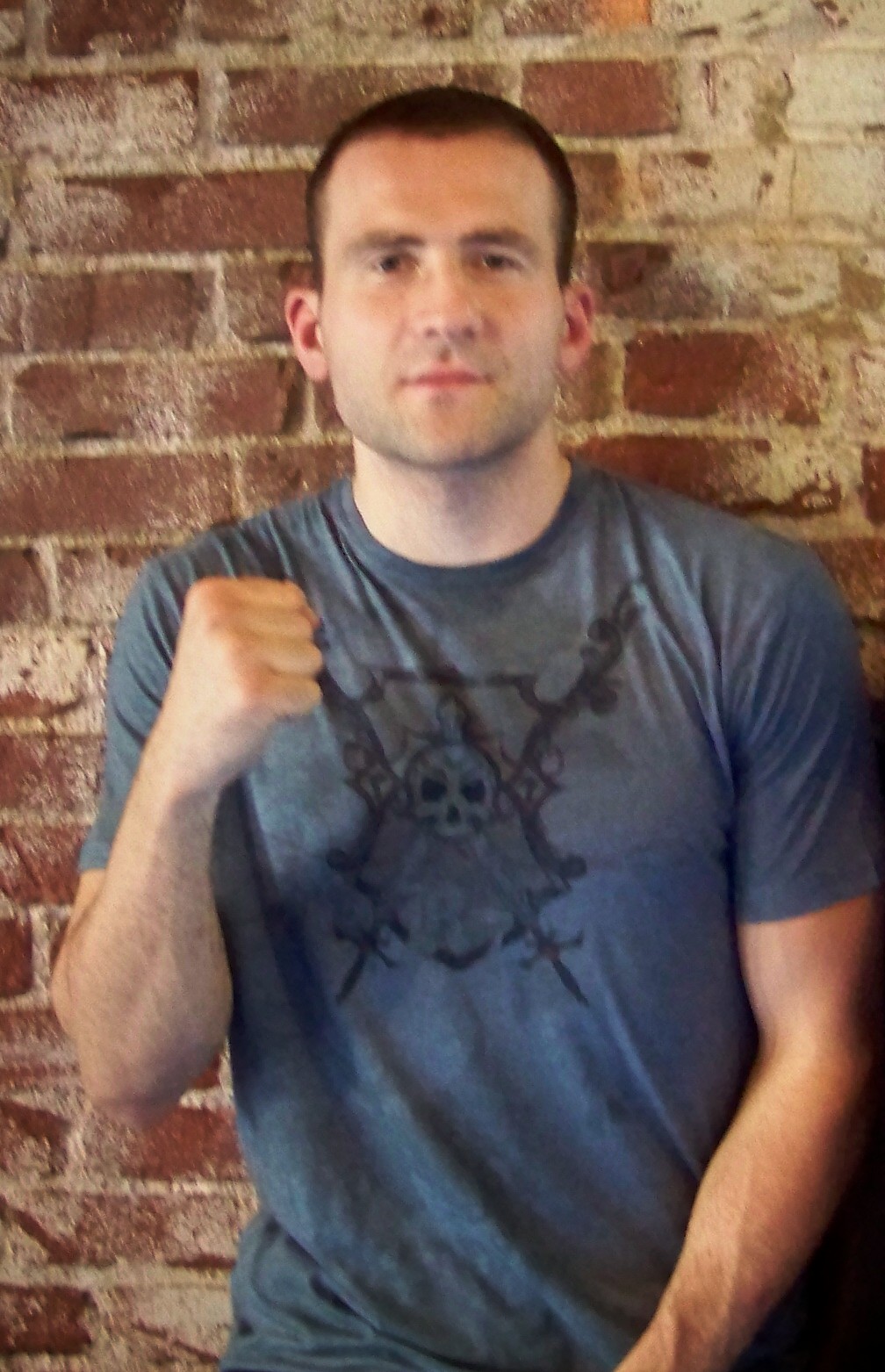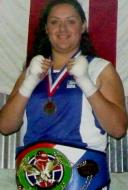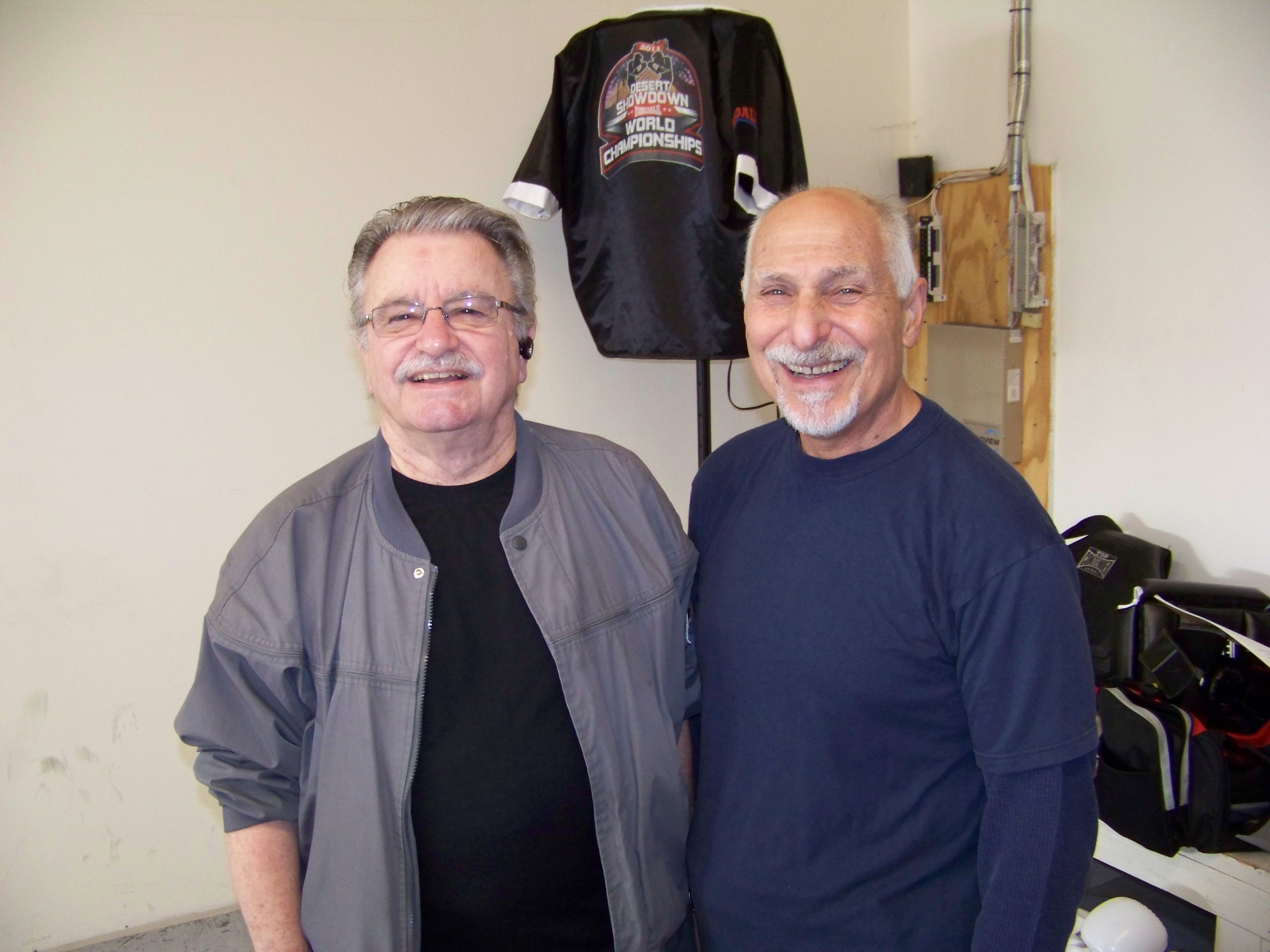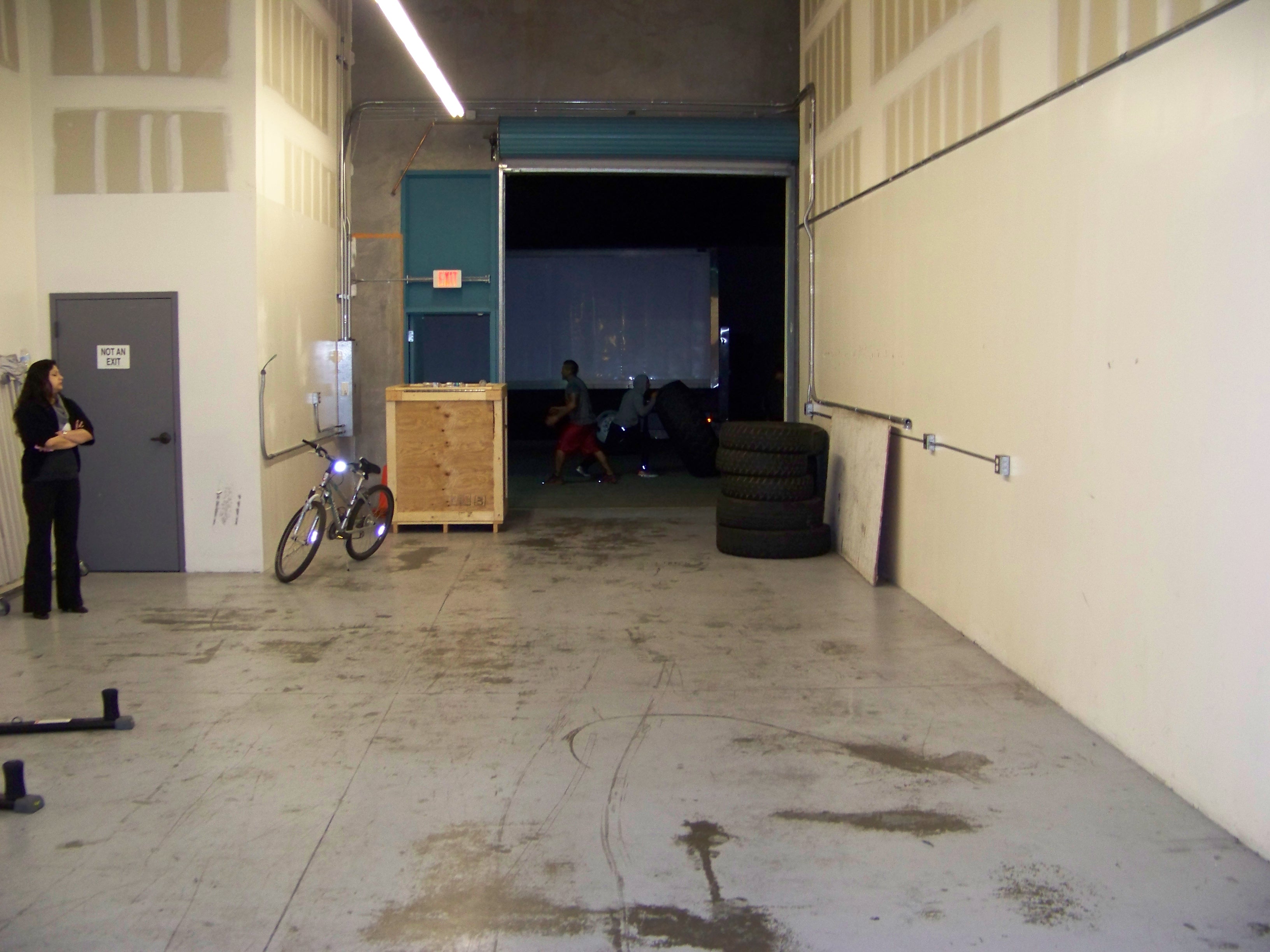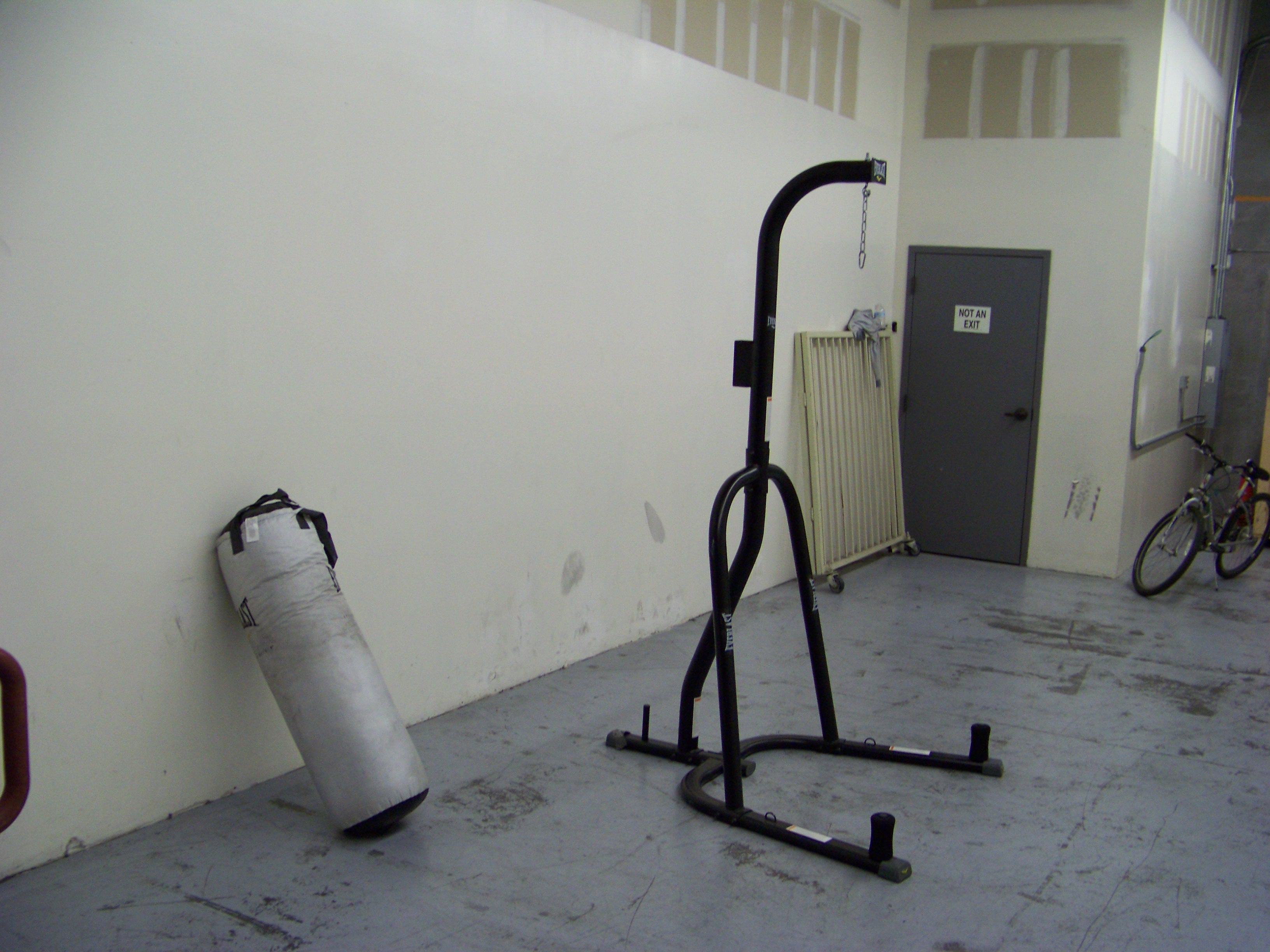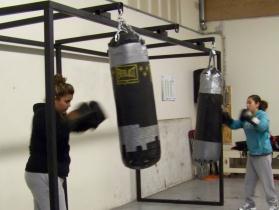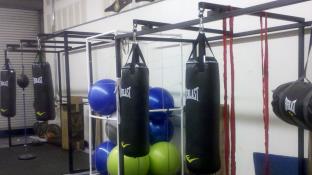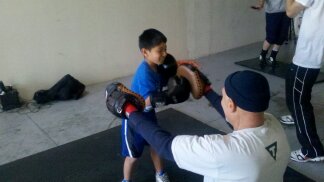 The start of Real Deal Boxing's new home